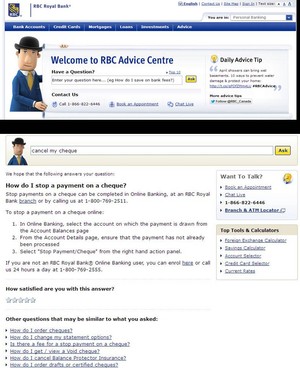 Virtual agents deliver bottom-line benefits. They can lower cost to serve as compared to live agents, and they can improve customer sat by improving the speed, accuracy, and consistency of the answers to customers' questions.
Contrast virtual agents with search and knowledgebase approaches that deliver many answers and leave it to the customer to pick the correct one. This single correct answer makes virtual agents useful for answering many kinds of customers' questions; certainly customer service questions but also questions about your business and about your business policies, processes, and practices, about your products, and everything about your customers' relationships with you—accounts, orders, bills, and passwords, for example. They can be your agents for marketing, for sales, and for service.
Leveraging Your Knowledgebase
Like your live agents, it takes time and effort to get virtual agents ready to engage with your customers. You have to give them the knowledge about the business areas that they support. You have to train them to understand your customers' questions and to correlate or match those questions with the correct answers. The knowledge is contained in/represented by the items in their knowledgebases, their store of predefined answers. Anticipate the questions that your customers will ask, specify the answers, and store them in the virtual agent's knowledgebase. All virtual agent products that we evaluate have knowledgebases and provide tools and facilities for creating and managing answers. Your customers' questions will change and evolve with their relationships and with changes to your offerings of products and services and to your business. Virtual agent's knowledge has to keep up with those changes (just like live agents' knowledge).
Continue reading "Virtual Agents Improve Customer Satisfaction While Lowering Cost to Serve" »